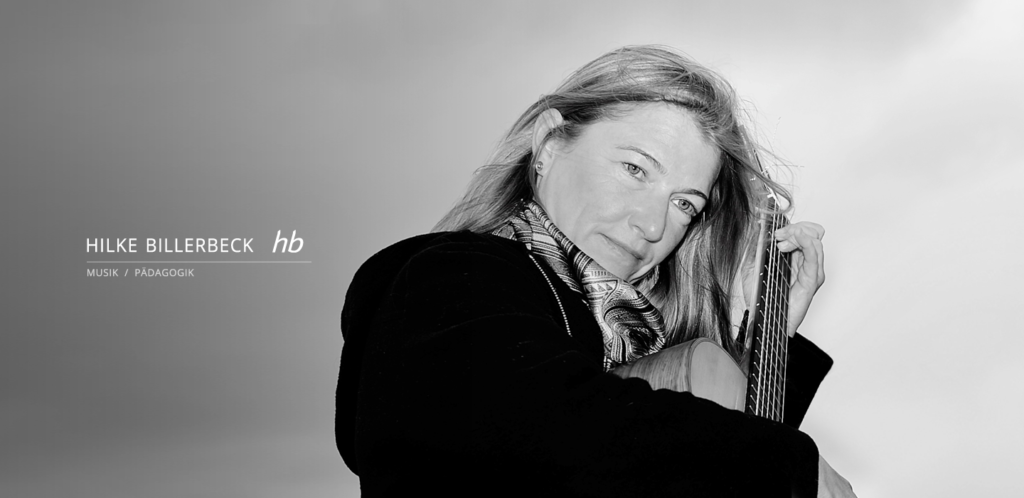 MUSIKERIN und PÄDAGOGIN / MUSICIAN and TEACHER
Die Gitarristin und Musikpädagin lebt und arbeitet in Hamburg.
Seit vielen Jahren zieht es sie immer wieder in ihre Wahl-Zweitheimat Irland, um sich dort inspirieren zu lassen. Als Dozentin für Gitarre und Elementare Musikerziehung setzt sie auf Lebendigkeit, Vielseitigkeit, multikulturelle Offenheit und aktuelle pädagogische Expertise. Beim Unterrichten und in ihren Konzerten vermittelt Hilke Billerbeck ihre Liebe zur Musik, die sie gern und kreativ weitergibt.
Hilke is a musician and teacher who lives in Hamburg. For many years, she has been drawn back to– Ireland –which she considers her second home and where she finds inspiration. Her teaching is characterised by enthusiasm, versatility, multicultural openness and current educational expertise. Both as teacher and musician, Hilke shares her music with creativity and passion.